5 YEARS TO THE GOYA AWARDS
It was Pa Negre's year in the Goya Awards and the actress Marina Comas would win the Goya award for the Best Newcomer Actress, I was 26. Barcelona hosted me overnight with open hands, without having informed about my arrival. I had lived too much in short time, New York, La Habana and Roma would have polluted my body and soul, the learning was forced, disproportionate and fast.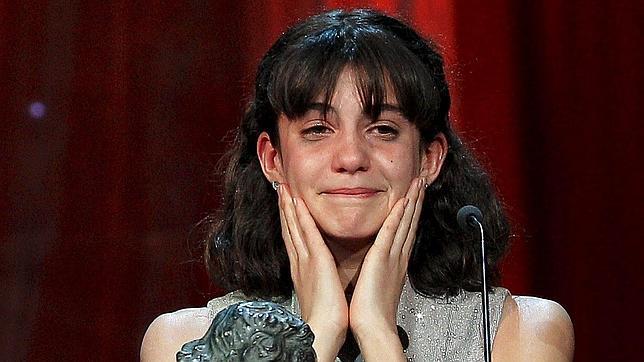 Who survives cities without side effects? No one does.
'Nadie' was the first title for Autumn without Berlin. In 2011, I begun to record with ink in paper all my fears, all learned things and everything I dreamed without noticing it. The subconscious of a girl who wanted to be a writer writing for hours, thinking obsessively in his characters, confusing reality with fiction, was angry and cried and laughed with the words of the script. Nothing was more important. Thus, in June 2011 'Un verano sin Berlín' (A Summer without Berlin) and also June were born.
Later on, new proposals arrived, two short films and a documental. All of a sudden, I would change Berlin with high cuisine, extreme sports and industrial architecture. 'Un verano sin Berlín' (A Summer without Berlin) was left in a hidden doc in my laptop, resting as good wine does, waiting for its chance. Thus, the Goya Awards 2012 and 2013 passed by, 'No habrá paz para malvados' triumphed in 2012 and María León got the Best Newcomer Actress Goya for 'La Voz Dormida'. While 2013 was the year for Blancanieves, and due to her job in it, Macarena García took the statuette as Newcomer Actress.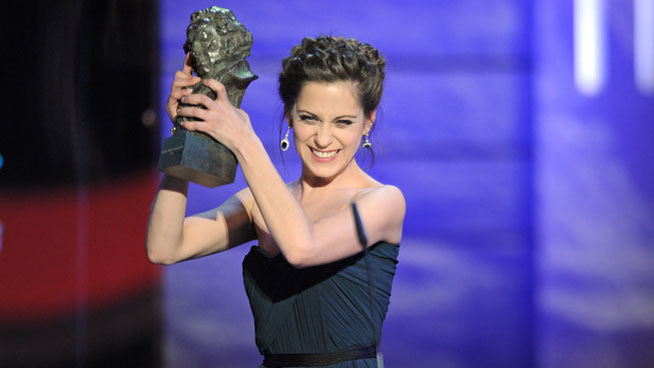 2014 begins, we have a final script, or so we think, and the Goya's of 'Vivir es Fácil con los ojos cerrados' arrive and so does the discovery of Natalia de Molina. We watch the Goya's with new eyes, and begin dreaming of being there. Rookie dreams, dreams of beginners. Meanwhile, the task of searching actors and crew begins. With a certainty guided by intuition that only comes to me at key moments of my life, I choose Irene Escolar to play the most important character I have written, the character who has most about me and the character that broke me in two during the writing. No casting, there is not an exhaustive review of the actress, just a conversation and a huge desire I see within her in relation with the character. And a phrase that tells me shyly, I have being waiting June my whole life.Everything changed in the fall of 2013. It was the time to take the leap. A dive in head into the pool, without confirming either there was water or not. My guardian angels agreed to invest health, time, money, enthusiasm and energy into that script that is green but already has a soul. Autumn seeps into the story, I write a new version of script, Autumn without Berlin borns and June becomes real. There is no way back. We are going throw the movie. And lots of lifes are going to go throw it.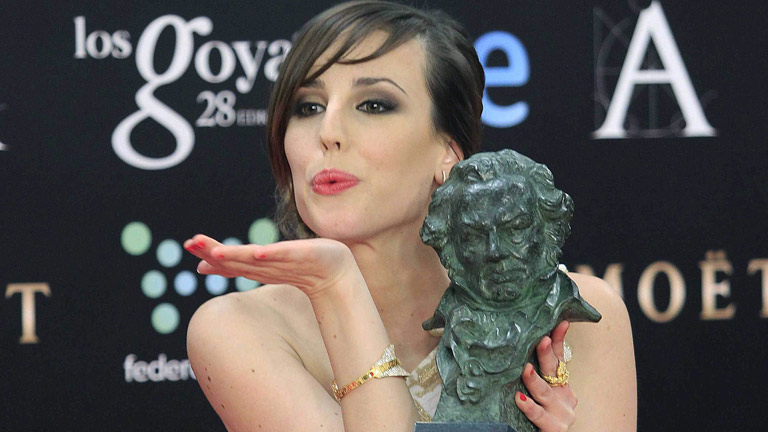 2014 is the year in which Autumn without Berlin is no longer paper and borns. An incredible human team maintains the soul of the script during the shooting, while Irene Escolar gets June real. More real than I could ever have imagined.
The Goya's 2015 come, this time I assist to the cocktail after the gala. Now I look face to face to the Goya's, we might be here next year I think. Dreaming is free. In the middle of the show, in the section The Coming Cinema, they emit 5 second of Autumn without Berlin. The world falls, hundreds of messages from friends and colleagues, happy for those moments of our movie in the screen. Nerves on edge, tears, smiles… Is the year of 'La Isla Mínima' and Nerea Barros gets the Goya for the Best Newcomer Actress.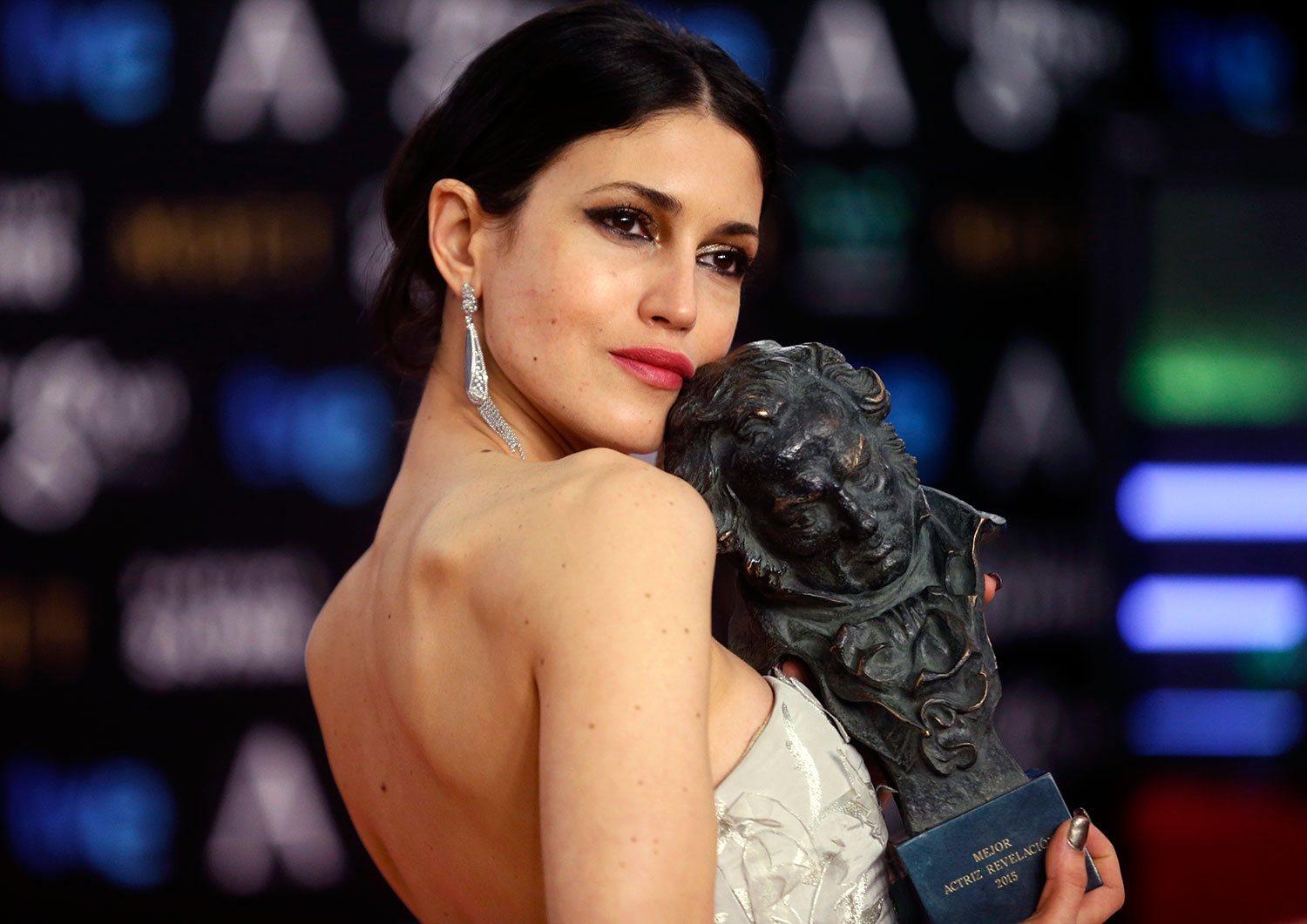 We assemble the movie, image and sound up. Summer promotion and finally, at the Film Festival of San Sebastian the film is premiered. Emotional earthquake, the public connects, critics support us, the team is happy… a backpack full of stones disappears behind us. We did it.
And thus up to the Goya's 2016, which are tonight. That character who was born in 2011 leads us to the Gala. Irene Escolar is nominated to the Goya for the Best Newcomer Actress by June. And I have not ceased to cry all morning, it is quite incredible that something that came out of my head opts to such a great award. And it's also great that the intuition that led me to choose Irene has not betrayed me, but has given me this whole journey of emotions and enthusiasm. Everything is too much. That's why I write now, before knowing if it is the Truman's or La Novia's night. Hoping that it is Irene Escolar's night, hoping that it is also Autumn without Berlin night, which pretends to timidly show up in this brutal world of cinema, and above all that it is June's night and of all fellow travelers who have helped us build it.
I humbly think that June is one of the most beautiful female character of the year, I also believe that Irene is one of the best Spanish actresses of the moment, and perhaps from the eagerness or ignorance of a rookie, I sincerely believe that we deserve the Goya. Within the next hours we will know what the night keeps for us. But what we do know is that the way till here has been worthy and that we already are the happiest ones with this.