An Autumn without Berlin, directed by Lara Izagirre, will have its premiere at the 2015 San Sebastian International Film Festival as her directorial debut, in the Basque Film Gala on September 22, in Victoria Eugenia Theatre. The romantic drama starring Irene Escolar (Altamira, La corona partida, Gernika) and Tamar Novas (La playa de los ahogados, Los abrazos rotos, Mar adentro), counts on the presence of Ramon Barea (Negociador, La herida, Blancanieves), Naiara Carmona, Mariano Estudillo and Lier Quesada.
Irene Escolar stars Basque awarded filmmaker Lara Izagirre's debut
A young woman (Irene Escolar) comes back to her hometown without a prior warning after having spent some years overseas. Her arrival is anticipated to be painful. Time has changed and neither her family nor Diego (Tamar Novas)–her first love– will be the same anymore. But as the south wind does in Autumn, June shall shake up everything. She searches for place within the arms of her family and carries on with her old dream on fleeing to Berlin with Diego, going after what she yearns, far beyond where no one else can see.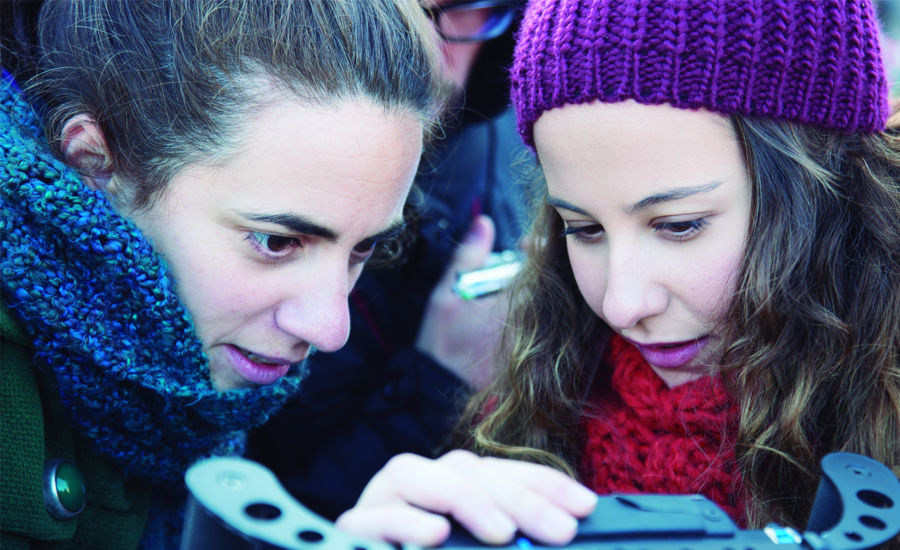 According to Lara Izagirre, "the story portrays the things that are important for me, however I wasn't able to portray these needs without utilizing filming resources. The writing process was intuitive. I tried to draw the light on a concrete period of my life, that very period where I experienced the feelings of going home and finding myself out of place. But most importantly, the main message I tried to convey in this film is the necessity of accepting the people we love, just the way they are". According to Irene Escolar, "June tries to grow and wants the rest to evolve with her. It's a tremendously dazzling character, well disposed to live, and when she shows up in everyday life situations, she gets to change the atmosphere around".
Lara Izagirre graduated in Audiovisual Communications at the University of the Basque Country. She attended many courses at the New York Film Academy, at San Antonio de los Baños Film College, and at the ESCAC. Awarded short films compose her filmography: Bicycle Poem (2010), KEA (2011), Next Stop: Greenland, Sormenaren Bide Ezkutuak and Larroxa (2013). An Autumn without Berlin –a production by Gariza Films and EITB­, has counted on Amorebieta Etxano and Bilbao Councils' contribution, as well as on Arriaga Theatre's collaboration, and the participation of more than 500 extras. It will premiere on September 22nd 2015, at Victoria Eugenia Theatre.