The 63rd San Sebastian Film Festival will present eight feature films in the Zinemira section, dedicated to films produced in the Basque Country. Four world premieres and another four titles from this year's production make up the selection: An Autumn without Berlin, Gure sor lekuaren bila, District Zero, Jai Alai Blues, Jazzaldia50, Pos eso, Walls and Sanctuaire.
Among them, An Autumn without Berlin, Gure sor lekuaren bila, Walls and Jai Alai Blues compete for the Irizar Basque Film Award, which comes with €20,000 gross for the producer or producers of the winning film.
Besides, makeup artist Karmele Soler will receive this year's Zinemira Award, given by the San Sebastian International Film Festival and the EPE/APV and IBAIA producers' associations to the career of an outstanding personality in the world of Basque film. The Zinemira Award will be presented at the Basque Film Gala on September 22 at the Victoria Eugenia Theatre.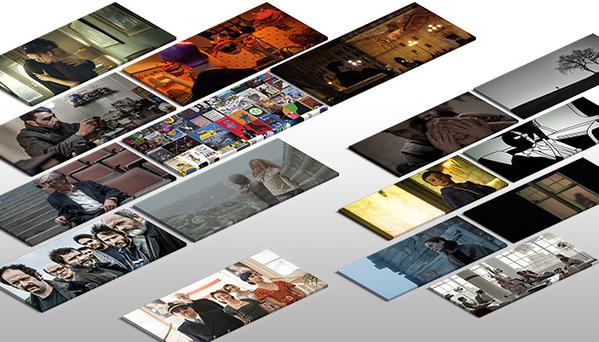 An Autumn without Berlin world premiere
Filmmaker Lara Izagirre will be officially presenting her Opera Prima at Basque Cinema Gala, which will be held on September 22 at Victoria Eugenia Theatre. Ensuing this premiere, An Autumn without Berlin will be shown in four different venues of the Film Festival.
An autumn without Berlin tells the story of a young woman (Irene Escolar), who comes back to her hometown without a prior warning, after having spent some years overseas. Her arrival is anticipated to be painful. Time has changed and neither her family nor Diego (Tamar Novas)–her first love– will be the same anymore. But as the south wind does in autumn, June shall shake up everything. She searches for place within the arms of her family and carries on with her old dream on fleeing to Berlin with Diego, going after what she yearns.
Irene Escolar (Altamira, La corona partida, Gernika) and Tamar Novas (La playa de los ahogados, Los abrazos rotos, Mar adentro) star this romantic drama, whereas its cast includes Ramón Barea (Negociador, La herida, Blancanieves), Naiara Carmona, Mariano Estudillo and Lier Quesada.
Led by professional women
There has been a remarkable bet for the presence of women professionals in all the sides of the creative process. Production Company Gariza Films has bet high on the 29-year-old and novice director Lara Izagirre. Likewise, she decided to count on her team, with a wide range of young women when it came to shoot her first feature film. Additionally, her close collaboration with Irene Escolar, the amount of energy invested by both of them, and their commitment to get the film they had dreamed to make, will undoubtedly steer the film towards multiple awards.
According to the director, An Autumn without Berlin theme lies on acceptance. When I wrote the story, I tried so hard to make the people around feel happier, I tried to change them. Happiness has a lot to do with acceptance, accepting one another and the people around just like we are. In my opinion, that's the most important lesson that the story endures.
From the artistic standpoint, what most concerned me was to notify to the artistic and technical team the pitch of the story. The pitch of the films is intangible and magic; it makes movies different and more intimate. To keep it alive and to be loyal to it throughout the entire process is one of the director's hardest tasks, and at the same time you know it stands everywhere. It's like looking after a bonfire during a rainy night. In our film, it rained very much.
Regarding the interpretation, organization and purity were the main elements I had look for on each character. It was pure instinct, I talked to them and I felt whether they could do it or not. I didn't fail.
Lara Izagirre Garizurieta graduated in Audiovisual Communication from the University of the Basque Country. She pursued her film studies at the NYFA in New York, at the Havana Film School and at the Film and Audiovisual School of Catalonia (ESCAC), Barcelona. Her filmography includes the awarded Bicycle Poem (2010), KEA (2011), Next Stop: Greenland (2012), Sormenaren Bide Ezkutuak (2013) and Larroxa (2013). Autumn without Berlin, –produced by Gariza Films in collaboration with EITB, alongside the support of Amorebieta City Council, Bilbao City Council, and the Arriaga Theatre–. More than 500 extras participated on the production of the film, which will premiere in Fall 2015.