The awards ceremony of Annecy Cinéma Espagnol was held on the September 30th where the debut film by Lara Izagirre 'Autumn without Berlin' received three out of four awards granted; the Grand Award, the Youth Jury Award and the Award of the Haute-Savoie department (France).
Meanwhile, the Audience Award went to the movie 'Remine, el ultimo movimiento obrero', directed by Marcos Merino.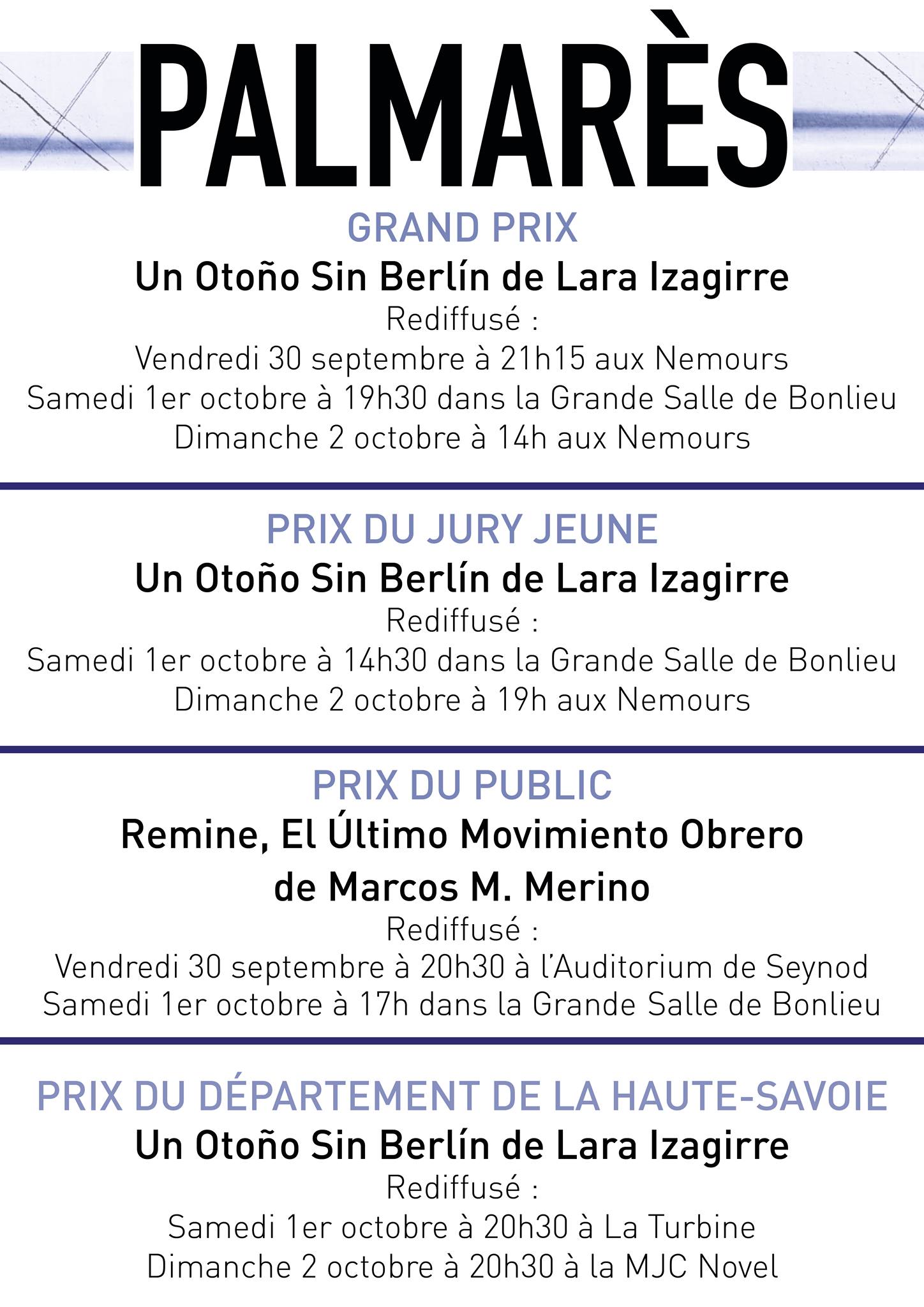 The Galician actor Tamar Novas received the awards from the Festival and declared to be 'very proud to have had the chance to represent such a delicate but also complicated role as it is Diego's'. Precisely this fact has been funnier than usual.
Paradoxically in the plot of the film by the Basque director, Diego (Tamar Novas) is not able to go on the stage to receive an award of literature since he has serious problems of socialization, and this time, he has had to get on the stage to collect three. He also has laughted at the situation.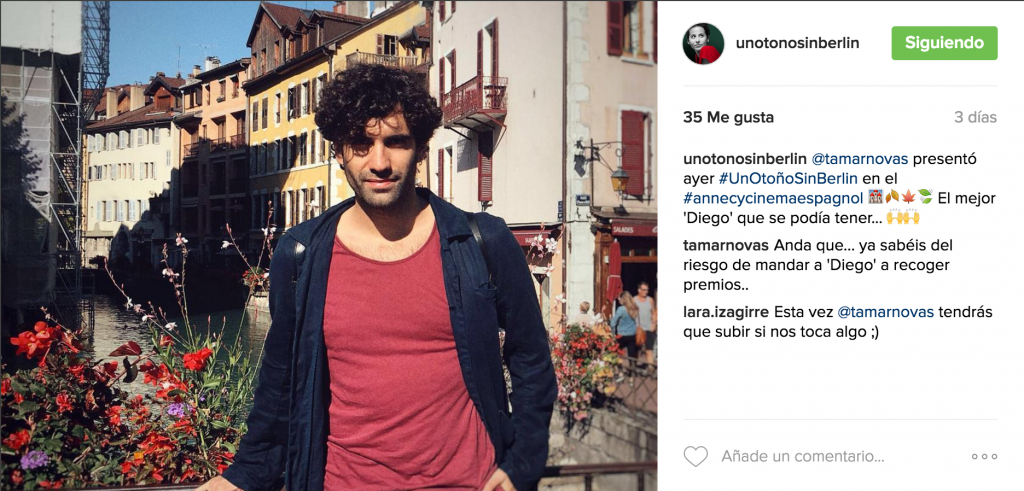 In addition, the director Lara Izagirre, who could not attend the event, recorded a video giving thanks to the organizers, the festival jury and the audience. "It's been incredible. Winning three out of four awards among many so-good films". Izagirre has admitted it's been like a dream. 'One year after making the film, to achieve such a success in a festival seemed to be something impossible'.
In the Spanish Film Festival of Annecy the movies in competition were: "Autumn without Berlin", "B, la película", by David Ilundain; "El camí més llarg per tornar a casa", by Sergi Pérez; "Las altas presiones", by Ángel Santos; "Pikadero", by Ben Sharrock; "Quatretondeta", by Pol Rodríguez; "Remine, el último movimiento obrero" by Marcos Merino and "Techo y comida", directed by Juan Miguel del Castillo.
In short, a great triumph for this beautiful debut film.