Gariza Films is a young independent production company. We established it in 2010 with the goal of making films. Our duty is to convert words and ideas into pictures and sounds. Our obsession, to tell stories.
We love movies. That is why we work on own projects but also offer our services to other producers: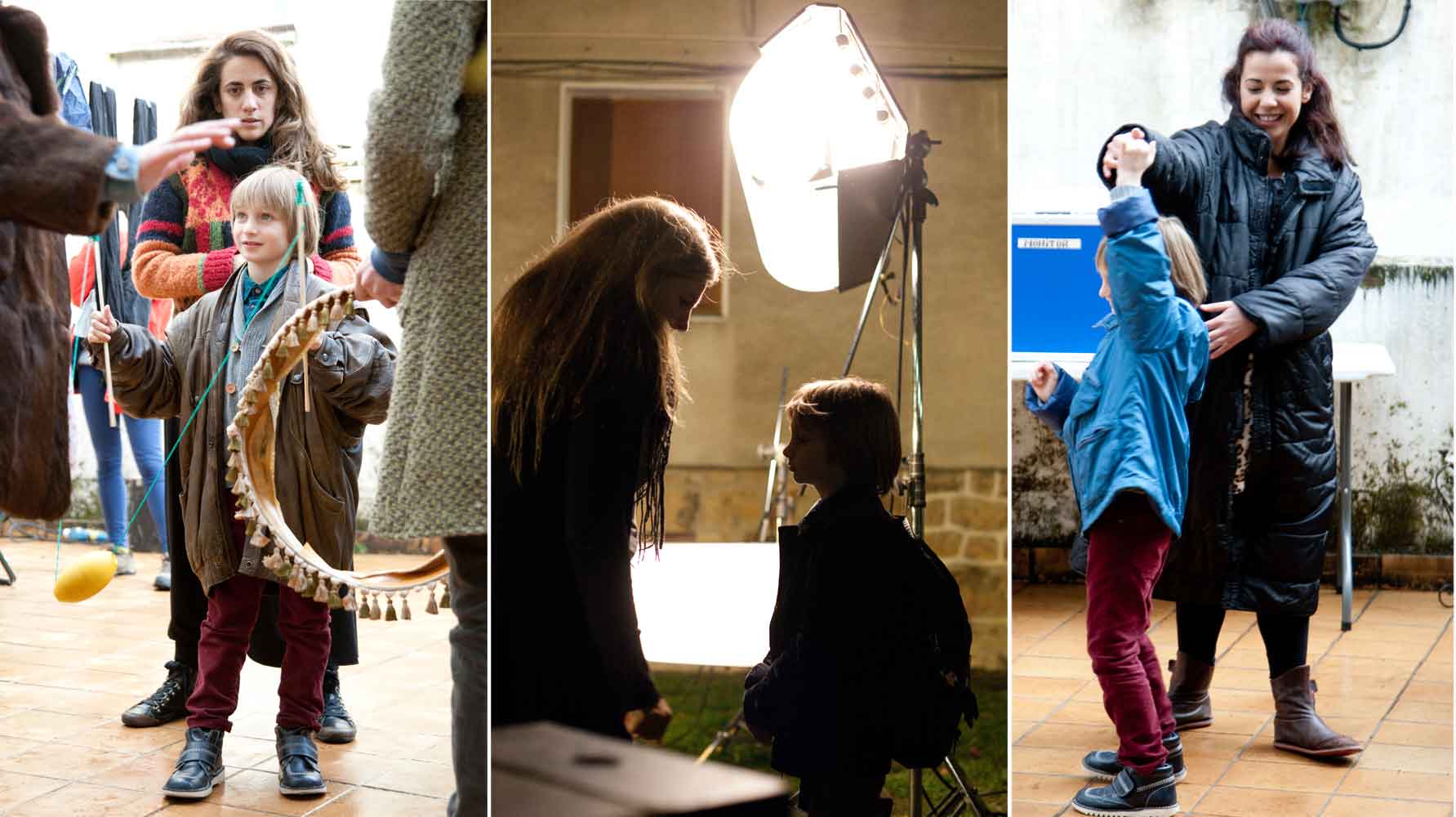 Director Lara Izagirre, coach Naiara Carmona and Lier Quesada during the shooting of 'Autumn without Berlin'.
Children's casting and coaching
- We offer a complete service for casting and coaching for the little ones.
- Starting with the selection of the future actors and actresses, helping them in the process of becoming interpreters, and supporting them during the shooting.
- Our team of professional players and coaches work with exercises and games designed for children and their families to feel comfortable and happy in the process.
- Our work with Lier Quesada at Autumn without Berlin was highly valued by critics. And now we are working on other movies, to be shot at the end of the year.
"Impresionante Lier Quesada. Todo ojos, como la joven Ana Torrent de Saura y Erice de los 70". Pere Vall (FOTOGRAMAS)

"Deseo destacar el trabajo del pequeño Lier Quesada, a veces el bote pequeño posee una gran esencia, como Lier, un joven con unos ojazos hipnotizadores y penetrantes". Alberto Sanz (DE PELÍCULA)
"Una pena la restricción de edad para el premio a Mejor Actor Revelación, porque Lier Quesada tendría muchas posibilidades de ganarlo". Javier Chapela (AXIOMAS)

Coach Naiara Carmona and Lier Quesada during 'Autumn with out Berlin' film's shooting.
Digital communication for movies
- Nowadays, digital marketing plays a vital role in communicating a movie. Well used, social networks can become the best tool to reach audiences and build a fan base.
- In Gariza we have specialized in the design of digital communication strategic plans since the beginning of the project to its end.
- In addition we take charge of daily operation of the networks, controlling the content generation and timing and channel of communication.
- Our digital communication department is tailored to each project, designing unique items that fit the theme of each film.
For further information contact us by email (info@garizafilms.com) or leave a message in our 'Contact' section.